Wisdom teeth are the very last teeth to erupt and come in. these teeth erupt AFTER all of the adult teeth have already come in and are in place. There is a total of four wisdom teeth in your mouth. One on each side, two on the bottom and two on the top.
Sometimes, people may not have wisdom teeth or they may notice that only one, two, or three of them grow in. This is normal and is not alarming. In addition, the wisdom teeth may all grow in at once as well. When your wisdom teeth begin to come in, they will usually come in just like other teeth and erupt through the gum.
When a wisdom tooth does not erupt above the gum line, it is impacted and must be dealt with in a different manner. Typically, there is not enough room in your mouth for your wisdom teeth and you may feel your teeth shift or hurt. This is because the space is too crowded.
Tooth extractions are usually relied on for wisdom teeth and is one of the main reasons why a patient will need an extraction. If you do not treat the wisdom teeth in your mouth promptly, it can lead to additional problems such as infection or other oral health concerns.
If you are in need of an appointment, contact the team at C S Family Dental today. We are here to help you and our dentist, Dr. Sohn, is ready to remove your wisdom teeth for you.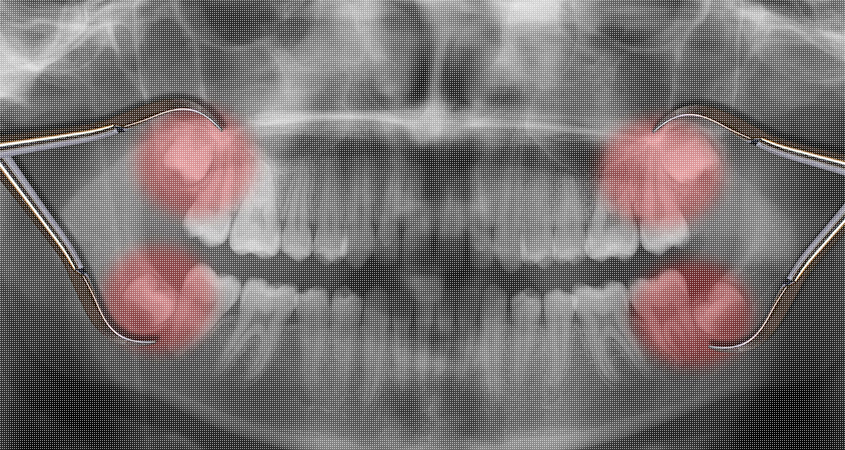 What is an Impacted Wisdom Tooth?
When it comes to an impacted wisdom tooth, there are two different types. The first type is a partially erupted wisdom tooth. This occurs when the tooth is only somewhat visible from the jaw bone. This could mean that the tooth started to come in and never finished because of a blocked area. These teeth will normally sit angled in your mouth and there may not be room for them to grow in.
The next type is a fully impacted wisdom tooth. This means that the tooth is not visible and it is buried within the gums. This type of tooth will usually be on its side inside of your mouth and the crown will face the root of the molar tooth in front of it.
Both of these types of impacted wisdom teeth need to be surgically removed from your mouth. An oral surgeon is a special dentist in Denver, CO that is able to remove your impacted wisdom teeth. When you come into our office, Dr. Sohn will evaluate your wisdom teeth and determine if they need to be extracted. If they cannot be extracted in the office, we will refer you to the appropriate specialist.
When Will I Receive My Wisdom Teeth?
There is no definitive answer on when you will receive your wisdom teeth. Most wisdom teeth will erupt somewhere between the ages of 17 and 25. The process does not usually occur until all permanent teeth are grown in and in place. You will not receive these teeth at a young age.
Typically, patients will know that their wisdom teeth are beginning to erupt because they may feel a pressure or pain in the area. Pain from a wisdom tooth is one indication that it may need to be removed surgically.
Often, we will recommend that you have your wisdom teeth removed before they begin to erupt in your mouth because this will limit how painful the process is. If the tooth starts to erupt, it may be more difficult to remove.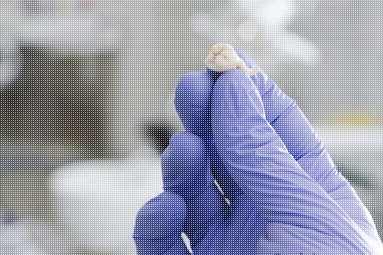 When you come in for an exam, Dr. Sohn will let you know if you need to have your wisdom teeth or tooth extracted. From here, Dr. Sohn will evaluate the type of extraction needed and whether or not you need to have oral surgery.
If it is determined that you need to have a procedure performed that we cannot handle in our office, we will refer you to a specialist who can help.
When it comes to an in-office wisdom tooth extraction, you will receive a local anesthetic to numb the area where the tooth will be extracted from.
After the extraction is made, you will receive sutures to close the hole where the tooth was. If you do have sutures, you will need to come back into our office a week or two after treatment to have them removed.
Care After the Extraction
You will need to take care of your mouth after the extraction has taken place. The area will heal on its own, but you need to take precautionary steps to help aid the healing. Dr. Sohn will provide you with after care instructions when you come in for your appointment.
We recommend that you follow these instructions carefully and do not deviate from them. If you notice that you are in pain, you bleed a lot, or the hole is not healing, you need to call our office immediately.
Often times, you will find that a cold pack on your face will help reduce swelling and alleviate some of the pain you feel. You may be prescribed an antibiotic to help with the healing process.
Contact Us Now for a Wisdom Tooth Appointment
It is important to have your wisdom teeth removed before they present a problem in your mouth. This means that you should have them removed before eruption occurs. If not, you may experience tooth decay or an infection and this can make the extraction process more difficult.
At C S Family Dental, we want you to know that we are here for you and will provide you with the dental care you need. Dr. Sohn is experienced in wisdom tooth extractions and is here to answer any questions you may have about the process or the healing time.
If you need to have a wisdom tooth pulled, contact us now to schedule your consultation with Dr. Sohn.