A crown, often called a cap, is a dental product that completely encases and protects the tooth. Crowns are used for both cosmetic and restorative dental purposes. There are a variety of types of crowns that can be used in your mouth and the type used depends on the reason behind the need for the crown.
When you come into C S Family Dental in Denver, CO, you will have the opportunity to learn more about crowns and how they can benefit you in your specific situation. When it comes to a basic crown in our office, you will find that it is made out of a porcelain fused to a metal crown or a PFM.
A PFM crown is going to have two distinct layers to it; a metal crown that is covered in porcelain. Another option available is to have a gold crown covered in porcelain. In our office you also have the choice of either a Bruxzir or Zirconia crown. Both of these crowns are one layer and they have no metal in them at all.
If you need to have a crown, you will come into our office at least twice for the process to be completed. Once your tooth has been prepared for the crown, an impression of your teeth will be taken and then sent off to the lab to be made. You will receive a temporary crown to wear until the permanent one comes in.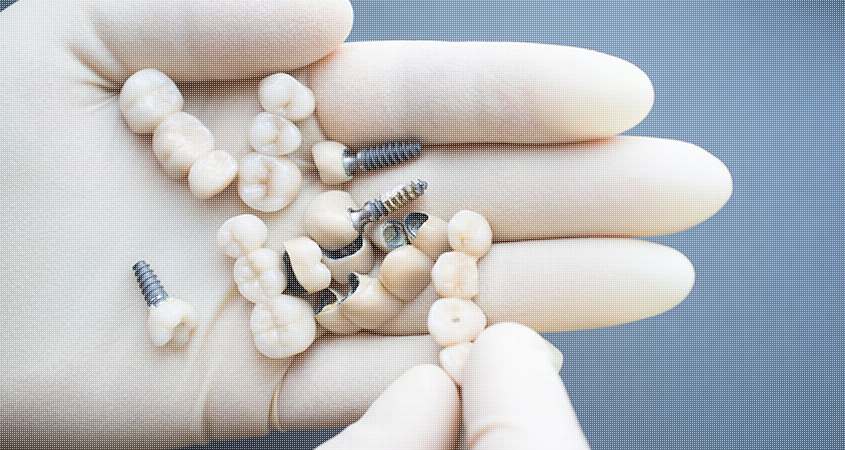 What Is the Purpose of a Crown?
A crown has multiple purposes and the type of crown you need will depend on your reasoning for it. Let's take a look at the three main purposes of a crown.
Restorative
Crowns are often used as a restorative means when a tooth is either broken or fractured. The tooth will provide additional protection to the tooth and prevent loss of the tooth. If a tooth is lost, a crown will be used atop of an abutment in the implant procedure to replace it.
Protection
Crowns are often used as a protective means in your mouth. The crown will protect the tooth from breaking or being exposed to other elements that may damage it. Often times, when tooth decay is severe, a filling will be placed and then a crown will sit atop of the tooth to provide additional protection.
Cosmetic
Crowns are used in cosmetic procedures to help improve the look of your teeth. Often times, a crown will be used to cover a broken, misaligned, or stained tooth. Many people choose this option when they do not like the way that their teeth look. Crowns are able to be color-matched to your natural teeth as well.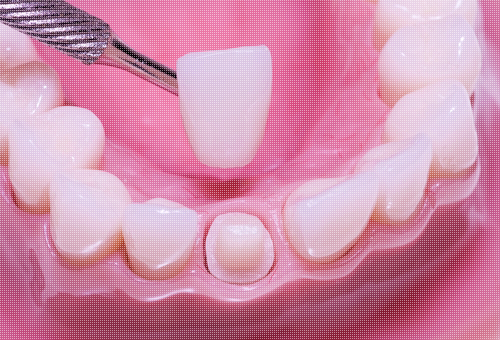 How Will My Tooth Be Prepared to Receive the Crown?
Before Dr. Sohn places a crown on your tooth, he will need to prepare it first. You may be worried about the process, but it is not as bad as you think. The process will start out by Dr. Sohn shaping your tooth and removing the outer layer of the enamel. This will leave just the core or center of your tooth available.
The amount of tooth that is left will depend on how bad the decay is or what the dentist is trying to accomplish with the crown. Sometimes, teeth need to have a lot of enamel removed and others may not need much at all.
Once your tooth has been shaped, Dr. Sohn will then take an impression of the tooth and send it off to the dental lab for the crown to be made.
When you come into our office, a permanent crown will NOT be placed on your tooth the same day. In fact, you will receive a temporary crown until the permanent crown arrives from the dental lab.
Once we have received your permanent crown, we will call you back and make an appointment for you to come in. At that time, the temporary crown will be removed and the new crown will be placed on your tooth.
Many patients that we talk to are concerned that the shaping process is painful. It is not and our dentist uses a local anesthetic to help you feel comfortable throughout the process. Many times, the anesthetic is not even needed, so you may be given the option first.
How Long Will My Crown Last?
Crowns can last a long time if they are properly taken care of and many patients never even need to have the crown replaced. Since crowns are designed to last a lifetime, they are quite resilient, but that does not mean you can neglect them either.
If you do not properly take care of your crown, you will run into problems with them and you may find that they fall out, break, or are easily damaged.
When you do come in to have the permanent crown placed, you will be asked how it feels and the dentist will make any necessary adjustments to ensure it feels right. Once you are happy with the fit, it will be adhered to your tooth with a cement.
If your crown does happen to fall out of your mouth, Dr. Sohn can replace it for you.
Will My Dental Crowns Be Uncomfortable?
Once you have a dental crown in place, it may be awkward for you for the first couple of hours or days as you get used to the feeling of it in your mouth. A dental crown will not inhibit your ability to talk or chew and should not cause any problems for you.
If you find that you are having trouble with your crown when you talk or chew, you should call our office immediately to have Dr. Sohn take a look at the crown.
If you are interested in learning more about dental crowns and whether or not they may be a good option for you, contact C S Family Dental now to schedule your dental crown consultation with Dr. Sohn in Denver, CO.