Are you disappointed when you look at your teeth? If so, you may want to consider a procedure called cosmetic restoration This procedure is designed to help improve the look of your teeth. Cosmetic restoration will allow you to feel good out in public and you will not have to cover your smile in front of your friends and family any more.
At C S Family Dental, we specialize in cosmetic restoration and would love to provide you with a FREE evaluation. Dr. Sohn is experienced and highly trained in dentistry. In fact, he has performed thousands of procedures in our Denver, CO office.
If you are ready to improve your smile, contact the team at C S Family Dental now to schedule your appointment with us.
The Types of Cosmetic Restoration Procedures
There are different types of cosmetic restoration procedures that you can have performed. Each one of these procedures will accomplish something different and one procedure may be better for you than the next. Once you come in for your consultation, Dr. Sohn will assess your teeth and let you know what he recommends for treatment.
Before you make a decision about your teeth and the procedure to be performed, you should evaluate the pros and cons of all the presented procedures. Let's take a look at some of the procedures now.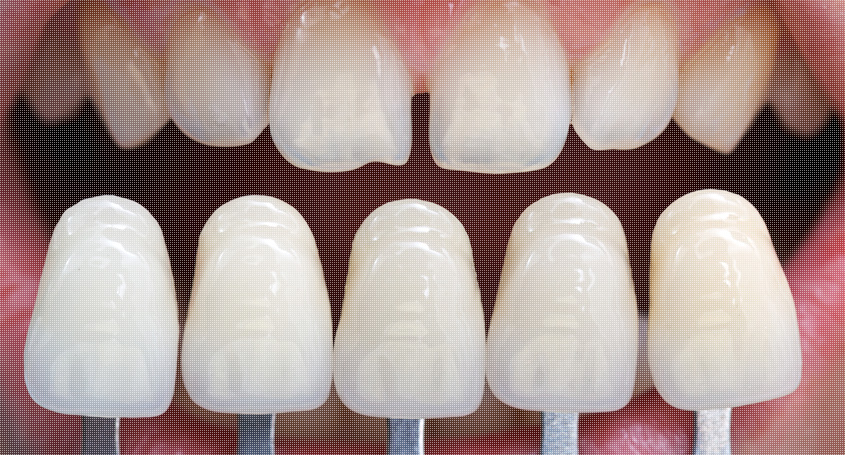 Dental veneers are a common choice and often preferred by dentists and patients alike. Dr. Sohn will recommend dental veneers for you if he thinks that you can benefit from them. Veneers are made from a thin, porcelain shell. They are placed over top of your teeth and can accomplish a variety of things.
Many patients do rely on dental veneers to cover and hide flaws in their front teeth. Your front teeth are the first thing that other people notice about you and you do not want them to form a poor impression simply because of a crack or stain on your tooth.
Veneers are not usually placed on the molars or back teeth simply because they are not best designed for that. In a case where you need to protect your back molars or teeth, it is likely that a crown will be used instead.
The veneer procedure involves Dr. Sohn determining how many veneers need to be used. Once he knows, he can then begin removing the enamel from the teeth that the veneers will go on. The amount of enamel that needs to be removed will depend on the thickness of the tooth and what you are trying to accomplish cosmetically.
The process of removing enamel is quick and is not painful for patients. If you are interested in veneers, you will be glad to know that they can help with:
Gaps
Broken, chipped, and fractured teeth
Uneven and misaligned teeth
Discolored and stained teeth
Worn down teeth
Dental veneers are often chosen because they can be matched to your natural tooth color and they are shaped to your tooth, so no extractions are needed. Veneers are naturally resistant to staining, so you do not have to worry about what you eat or drink.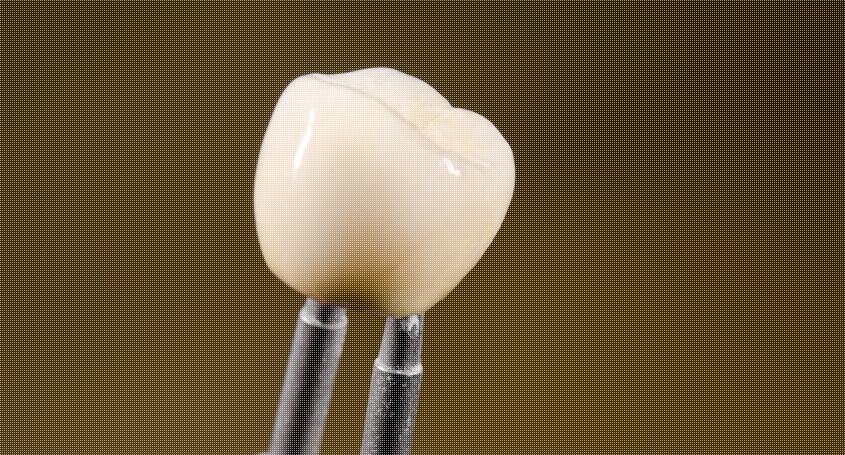 The next commonly chosen cosmetic restoration procedure is dental crowns. Crowns are often used to cover up a tooth and you may have heard them called caps in the past. Crowns help to protect teeth, but can be used for cosmetic reasons as well.
The crown does not go under the gum line and actually sits on the gum line and completely covers your entire tooth. Once the crown has been created and is ready to go over the tooth, it will be cemented into place.
You will likely receive a temporary crown before the permanent crown is placed. This will allow you time to get used to the crown as well. Crowns today are tooth colored, but they previously used to be silver in color.
Dental crowns are used for a number of cosmetic reasons and your reason may be similar or different to other patients' reasons. Some of the most common reasons for dental crowns include:
Protect a fractured or broken tooth
Improve the shape or look of a tooth
Supports a decayed tooth
Cover up a stained or discolored tooth
When you choose a cosmetic crown, you do have the option to choose the material used. In many cases, patients choose porcelain, but you can also choose resin, ceramic, porcelain fused to metal, or all metal. When you come into our office, Dr. Sohn will go over your options with you.
Your Cosmetic Restoration Consultation
When you come into C S Family Dental, Dr. Sohn will go over the types of crowns we have available. You will also be able to go over whether or not you would be a good candidate for veneers as well.
Before either procedure will take place, Dr. Sohn will take x-rays of your teeth and also perform an oral exam to ensure there are no underlying problems. If there is additional work that needs to be done, Dr. Sohn will let you know at this time.
For example, if you want to have a veneer placed on your front tooth, but you have a cavity, that cavity needs to be filled FIRST. Once the cavity has been filled, the cosmetic procedure can move forward.
Dr. Sohn will sit down with you at your consultation and explain everything to you from how the procedure will go to after care instructions. If you have any questions, now is a great time to ask them and get the information you need.
Schedule Your Appointment Today
If you would like to talk about a cosmetic restoration or you would like to have an exam performed to find out what procedures are recommended for you, contact C S Family Dental now. We offer cosmetic consultations and would love to schedule you to see Dr. Sohn today.
Together, we can turn your frown upside down and you won't hide your teeth anymore.