The roots of the primary teeth provide an opening so that the permanent teeth are able to erupt in your mouth. Primary teeth are temporary, but they do need to be taken care of. A child needs to have healthy primary teeth to be able to develop properly and to chew food, as well as speak properly.
The primary teeth will begin to erupt through the gums sometimes throughout the first two and a half years of life. Some children's teeth will erupt quickly while others are much slower to develop and break through the gums.
Typically, the first four front teeth, the two top and two bottom, teeth are the first to erupt in a child's mouth. These teeth can begin to erupt as early as six months of age and most children will have an entire set of teeth by the time they are three years old. The eruption starts at six months and is usually completed by 33 to 36 months of age.
The first set of teeth seen are usually the mandibular centrals and the last to arrive are the maxillary second molars. Primary teeth will begin to be replaced with permanent teeth around the age of six. The permanent tooth will push its way up through the gum and cause root resorption. The roots are dissolved by odontoblasts and then become the permanent teeth.
Primary teeth will start to fall out at age six, but you may notice your child's teeth do not start to come out until a bit later, which is okay too. The process of losing primary teeth is called exfoliation. The process will continue until your child is about 12 years of age. At this time, all permanent teeth should be in place.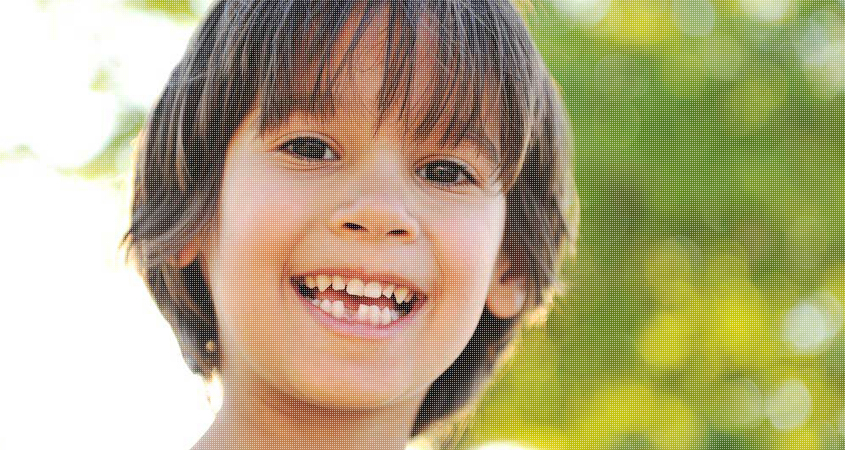 The deciduous teeth in your child's mouth will take the longest to fall out because they are rooted firmly. The baby teeth have a difficult root complex, but as the permanent tooth grows in, the primary tooth's root is weakened. The root then becomes loose and the tooth will eventually fall out to make room for the new tooth behind it.
It is important that your child keeps his or her primary teeth clean so that no cavities or gum disease form. Oral pain in a child is not fun and you do not want your child to lose his or her teeth before they are ready.
Decayed primary teeth can damage the permanent teeth underneath and this means that new teeth may grow in and need dental work to save them. Sometimes, parents do not realize that the primary teeth can decay easily, but they can begin to decay quickly if not brushed and cared for.
Tooth decay in infants is often caused from nursing or drinking a bottle. What happens is the child's teeth are exposed to the liquid, which may be sugary, for too long and their teeth begin to decay from it.
You want to make sure you remove all sippy cups and bottles from your toddler when he or she falls asleep. You should not let them go to bed with fruit juices, milk, or any sweetened liquids. You also want to avoid dipping any pacifier into sugar water or honey.
After your child is done eating a bottle or using a sippy cup, make sure that you wipe their gums or go over their teeth with an appropriate sized toothbrush. You should use water first and then gradually introduce a toothpaste to your child.
You should always teach your children to spit out additional toothpaste and not swallow it, as it can make them sick when ingested.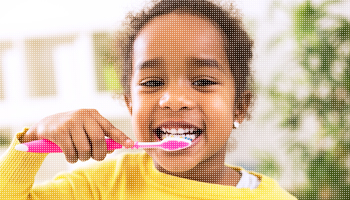 Brushing the Primary Teeth
You should start brushing your child's teeth before he or she even has teeth. Yes, you need to brush the gums and when your child does start to have teeth erupt, you need to brush them as well.
You want to make sure you use an appropriate sized toothbrush and toothpaste for your little one. You cannot use children's or adult's toothpaste on your young infant.
When it comes time to brush, make sure you brush all of the teeth, cover them thoroughly, and then make sure that they rinse their mouth out. You want to brush your child's teeth twice per day.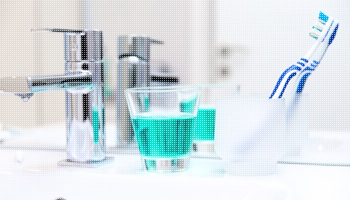 Fluoride for Your Child's Primary Teeth
Fluoride is great for children as it helps to protect their teeth for cavities. You will be able to find toothpaste with fluoride in it, but you should only use fluoride with children who are at least three years of age and older.
If you are unsure of what type of fluoride or toothpaste to use, talk to Dr. Sohn and he will be happy to make some recommendations for you.
Injuries in Your Child's Mouth
Injuries are quite common in children and it is no surprise that their teeth may be injured from time to time. It is important that if your child plays sports that they have a mouth guard to protect their teeth from any injuries that may happen.
If your child does have an injury in his or her mouth, it is important to seek medical treatment to ensure that their teeth are properly cared for to prevent further injury.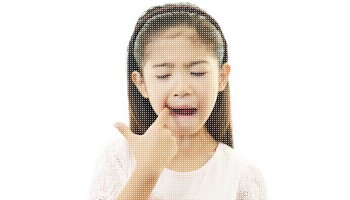 Toothaches are not fun and they can cause a lot of pain. If your child does have a toothache, it is important that you call our office and alert us to it as soon as possible. If your child has tooth decay, an injury, or any other problem, Dr. Sohn will assess it and treat it accordingly.
Schedule Your Child a Dental Appointment Today
It is important that your child receive his or her proper dental checkups and cleaning to help keep his or her primary and permanent teeth healthy.
If you think that your child's primary teeth are not healthy, it is important that you notify us right away, so that Dr. Sohn can take a look at them.
Don't hesitate any longer and call our office now to schedule an appointment.