If you are missing one or more of your teeth, dental implants are a wonderful way for you to replace the missing teeth and enhance your smile once again. They are the perfect option for anyone who is looking for a permanent solution to their missing teeth.
Dental implants are not designed to look like false teeth or look like they are implants. In fact, you will find that they are designed to easily blend in with your natural teeth while remaining functional and easy to use.
The biggest pro with dental implants over a bridge or even dentures is that you can easily replace the missing gap without having to have surrounding teeth and this solution does not come out of your mouth.
If you think that you may be interested in dental implants, now is the time to talk to one of our professionals at C S Family Dental. Dr. Sohn is ready to work with you and help you find a solution that is not only affordable, but beautiful as well.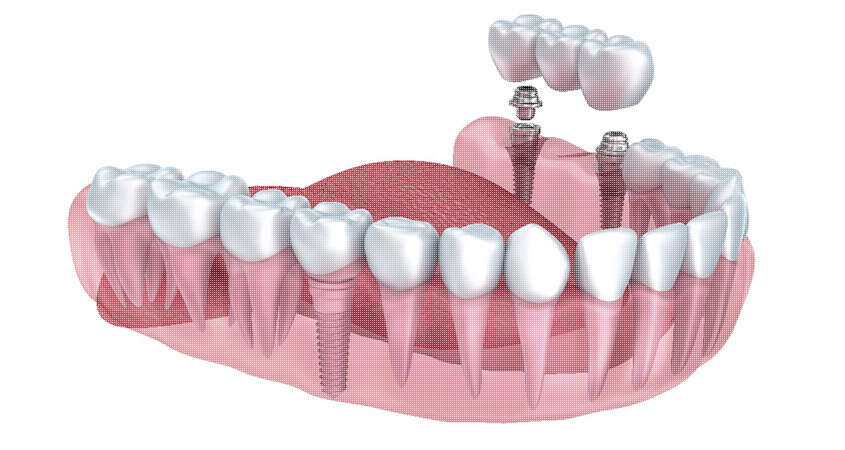 How Does a Dental Implant Work?
A dental implant is best known as an artificial tooth root. This root is often made from titanium, so you never have to worry about your body rejecting the metal. The implant will be inserted through a surgical procedure into your jaw bone.
Over the healing time, the jaw bone will fuse to the artificial root, which allows the root to serve as an anchor in your mouth for the tooth. Once the root is healed, an abutment will be placed on the tooth and then a crown on top of that.
When it comes down to choices, you will be able to choose from a single tooth implant, multiple implants, implant-supported dentures, or an implant-supported bridge.
In most cases, you will be a good candidate for the procedure, but in some situations, patients may not be a good candidate. Often times, this can be fixed with additional procedures known as a sinus lift or a bone graft.
Typically, if there is any underlying dental problem, you will need to have it corrected BEFORE an implant is placed. For example, if you have periodontal disease, it will need to be treated FIRST. Once the gum disease is gone, then the procedure can move forward and take place.
When you come into C S Family Dental for an appointment, you will find that Dr. Sohn will take x-rays of your teeth and look inside of your mouth. This is done to identify any concerning or troublesome areas and offer you a solution to them.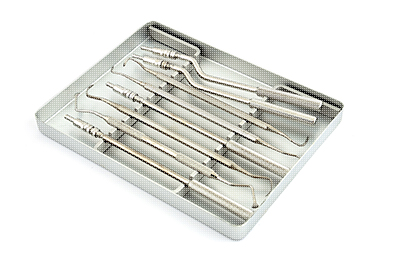 A sinus lift may be recommended before you can have implants placed in your mouth. This procedure is needed when there is not enough bone in the upper portion of your jaw. There is a small air space called the maxillary sinus and depending on where this pocket is located will determine how much jaw bone you do or do not have.
If your bone sits too low, it is possible for our dentist to go in and perform a sinus lift. During this process, the sinus membrane is lifted upward to create room for more jaw bone. Once the sinus has been lifted, your dentist will insert bone into the area and graft it.
The healing time period can range anywhere from six months to a year before implants are ready to be placed.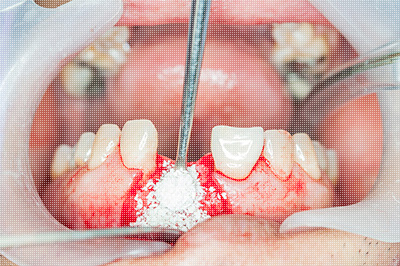 Bone grafting is similar to a sinus lift. This procedure is recommended when you do not have enough supporting bone on your lower jaw, but want to have implants placed. The bone graft procedure is recommended for a lot of patients and it has a very high success rate.
Bone grafting is often relied upon because your body will NOT reject the bone. For the bone grafting procedure, your dentist will pull the gums away from your teeth and identify any areas or holes that need to be filled. He will then fill these areas and replace the gums.
You will need to allow the bone time to grow and will not receive implants right away once the bone has been placed.
The Dental Implant Surgical Procedure
The surgical procedure itself is not as bad as it sounds and most patients only need a local anesthetic to get through the procedure. When it comes time, your dentist will open up your gum tissues to expose the bone where the implant will be placed.
He will then begin by drilling a hole into the jaw bone and then place the artificial root into it. Your gums will then be closed and time for the healing process will begin.
Once the posts are healed, you will then come back into the office to receive an abutment. This is placed on top of the titanium rods. Impressions of your teeth are taken and sent to the lab. Once the teeth come back from the lab, you will then have crowns placed on top of the abutments.
Many patients will receive temporary crowns until the permanent crowns arrive in our office. Temporary crowns are used to provide you with a smile while you wait for the healing period to be over.
Contact C S Family Dental Today
If you are interested in learning more about dental implants, we welcome you to contact C S Family Dental today. Dr. Sohn is ready to work with you and help you improve your smile.
We have performed thousands of dental implant procedures and can help you decide if it is the right choice for you. If you are unsure of whether or not it is the right choice, Dr. Sohn will walk you through your options and help you make the correct decision.
Don't wait any longer and get the smile you have always dreamed about. Contact C S Family Dental now to schedule your dental implant consultation with us now.