Your permanent teeth are an important part of your mouth and they are here to stay. If you do not take care of them, you will find that they become decayed or they may even fall out due to gum disease. It is important for you to properly care for your teeth and receive regular dental checkups.
At C S Family Dental, we want you to know that we care about you and your teeth. When you come into our office, Dr. Sohn will evaluate your teeth and examine your mouth. We will take x-rays of your teeth to ensure that they are healthy. If we notice any problems, we may refer you to a specialist to have the problem corrected. The most common referral we hand out is for oral surgeons because a patient may need a wisdom tooth extracted.
While Dr. Sohn does perform many extractions in office, complicated ones are generally referred out to ensure you are properly cared for and the procedure can be done.
Extractions are usually the very last option for Dr. Sohn because he wants you to keep all of your teeth. If we have performed multiple procedures on the tooth to save it and it simply does not work, then there may not be another option.
Even if you need to have an extraction, you should not fear. Yes, it is your permanent tooth and yes, this will leave a gap in your teeth, but we are prepared to fix that. In fact, we will present you with tooth replacement options to ensure that your smile is perfect. We offer dentures, bridges, and implants, to name a few.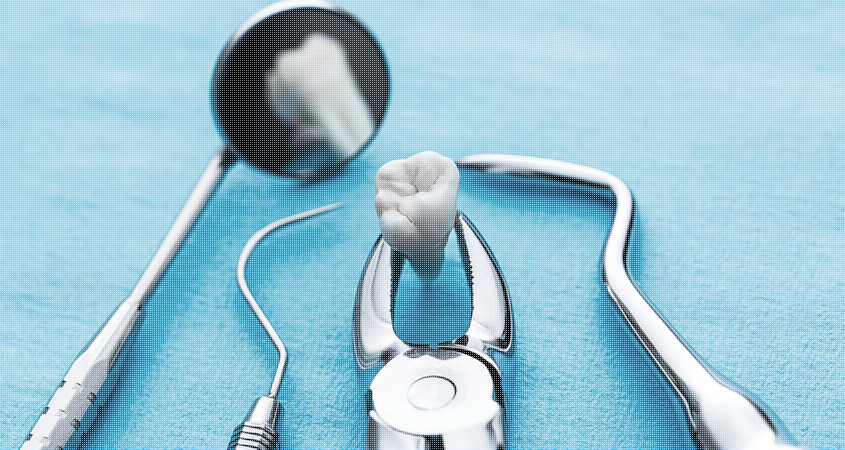 How Are Extractions Performed in Our Office?
When you need to have an extraction of your permanent teeth, Dr. Sohn will start out by identifying the tooth to be extracted. From there, he will provide you with a topical anesthetic that will number the area. An injection of Novocain may also be used to help ensure you do not feel a thing.
Dr. Sohn will use special tools to wiggle the tooth and remove it from the socket. Once the tooth is extracted, Dr. Sohn will place stitches when needed. You will receive a gauze pad and you do need to bite down on it to prevent and stop any bleeding that occurs. If you do have stitches, you will need to come back in for a follow up to ensure the area is healed and have the stitches removed.
Dr. Sohn may provide you with an ice pack for the pain and this ice pack can be placed on the outside of your mouth near where the extraction occurred. Typically, you will not need the ice pack until the following day. In addition, you can take over the counter pain relievers to help alleviate any discomfort.
Before you head home, our team of dental assistants will go over the care instructions with you to ensure you know how to care for your mouth.
Tooth Decay Can Harm Permanent Teeth
Tooth decay is one of the number one reasons why patients need to come into the dentist. Many patients do not know they have decay until their tooth starts to bother them.
Tooth decay present on any permanent teeth can result in an infection or lead to gum disease when not cared for properly. Early stages of tooth decay can easily be treated with a filling and sometimes remineralization of the area.
Moderate tooth decay can extend into the pulp of the tooth and this can lead to a root canal procedure needing to be performed. Severe decay can result in the extraction of your tooth.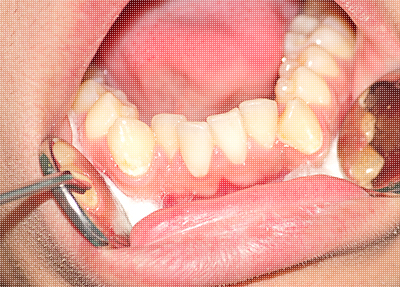 If you have overcrowded teeth, you may have already scheduled your appointment with us. When it comes to overcrowding, some teeth may need to be extracted to make room for teeth and alleviate the spacing issues.
Often times, it is the fourth teeth and wisdom teeth that are extracted to correct the problem. Orthodontic work is not only for cosmetic purposes and it can be done to help improve the function of your jaw, oral hygiene, and your bite alignment.
If you think that you need to have extractions to make room for your teeth, contact the team at C S Family Dental today.
Periodontal Disease Can Lead to a Loss of Permanent Teeth
Periodontal disease is best known as the advanced stage of gum disease. When it occurs, you may lose teeth or you may notice that your gums bleed a lot and your teeth are starting to loosen. It is imperative that you receive dental care for periodontal disease.
Regular checkups are important to ensure that you do not have periodontal disease. Many patients never even know that they have it until Dr. Sohn tells them. The symptoms can be silent.
When it comes down to it, periodontal disease causes you to lose bone in your jaw and this means that you cannot have dental implants without bone grafting. It can also result in the change or shape of your facial features, especially your mouth.
Extractions are often performed to eliminate the possibility of loose teeth or teeth that fall out. You want to make sure that you properly care for your gums even once the teeth are extracted. At C S Family Dental, we do offer teeth replacement options and Dr. Sohn will discuss them with you.
Schedule Your Permanent Teeth Consultation Today
If you think that your permanent teeth need work or you believe that you may need to have one or more teeth extracted, contact C S Family Dental in Denver, CO today.
Dr. Sohn has performed thousands of teeth extractions and is ready to educate you about the process and some of the other options available to you. All of our dental procedures are conducted in a state of the art clinic where we have the latest and best dental tools available.
Don't hesitate and contact us now to schedule an appointment.