You have likely heard of fillings at one point or another in your life. It is important to understand what they are used for and how they can benefit you. Fillings are relied on by dentists everywhere to aid in the protection of teeth when the tooth has a cavity, breakage, or even root exposure.
There are many different types of fillings and the type used for your mouth will depend on the problem that it needs to solve. Each filling has its own pros and cons associated with it. Dental facilities like C S Family Dental in Denver, CO offer two main types, which include amalgam and composite or resin.
Amalgam fillings used to be the most relied upon option and is the type you are most likely used to seeing as well. These are known as metal fillings and were used all the time in the past. As technology and research has improved, so have the types of fillings available. Amalgam fillings are not a viable option anymore and most dentists do not use them. In fact, Dr. Sohn will often have yours replaced.
Amalgam fillings need to be replaced because of the following disadvantages:
Unappealing
Corrosion can occur
Mercury levels
Temperature sensitivity
May stain teeth
Unnatural appearance
Weakened tooth structure
At C S Family Dental, we use white resin, composite fillings in your mouth and we know you will love them. There are many different advantages to them including:
Match your natural teeth
Do not corrode
Do not leave stains
Preserve your tooth
Resists breaking or cracking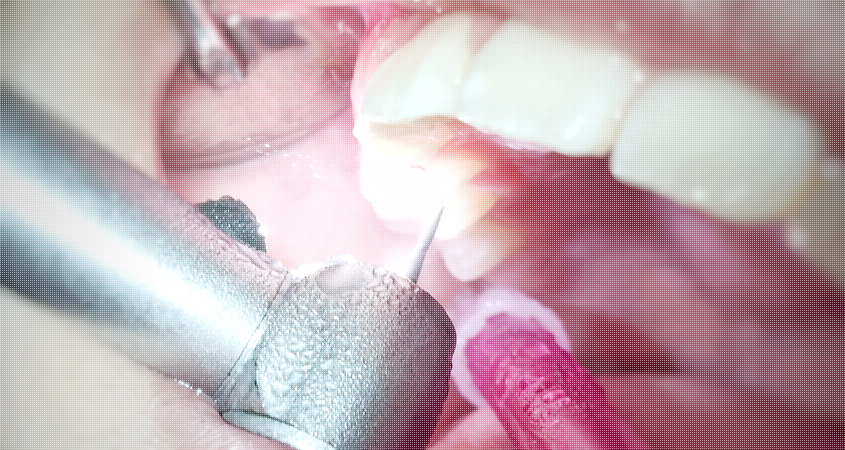 Reasons You Need Fillings
There are several reasons why you may need to have a filling placed in your mouth. Let's take a look at those reasons now.
Cavity
If you have a cavity, you will need to receive a filling to help stop the tooth decay. Our mouths have lots of bacteria in them and some of them are unhelpful and bad. When bacteria use up sugars and releases acids, the acid will eat away at your tooth and enamel. When this first starts to occur, you may notice a white spot on your tooth. This area is white because minerals are being depleted from the tooth in this areas.
This is a point in the decay process where it can be reversed. Yay! You will need to mineralize the area by brushing every day with a fluoride varnish. You will also need to have regular tooth checkups.
If a cavity does form, it is permanent and you cannot reverse the damage done. A cavity in its early stages will not cause you any sensitivity or pain. If you do have pain, then there may be an underlying problem and require a root canal.
If you do not want the cavity to worsen, the treatment needs to be done immediately. This will help save your tooth too.
A filling for a cavity can take anywhere from 10 minutes to 60 minutes of your time. The amount of time depends on the severity of the cavity, how many fillings are needed, and how smoothly the process goes. Some fillings are able to be done without the use of a local anesthetic.
When it comes to your filling, Dr. Sohn will remove the decay and place the white resin filling in place to provide a nice, natural look.
Fractures or Breaks
When a fracture or break occurs on the tooth, a filling can usually help fill in the void and replace the piece that is missing. If you need to have a filling for this reason, Dr. Sohn will begin by prepping your tooth and sanding it down to create an even surface.
The white filling will then be placed into the tooth to fill in the hole. Depending on where the break or chip is, you may not be a good candidate for a filling. If this is the case, Dr. Sohn will let you know what options are available. Many patients who cannot have a filling will either have a crown placed or the tooth removed, when it is absolutely needed.
Exposed Root
There is a correct and incorrect way for you to brush your teeth. If you are doing it incorrectly, you may expose your roots and cause a look that you are unhappy with. Did you know it is incorrect to rub your teeth horizontally with your toothbrush? Yep, it is.
If your tooth's root is visible, it can begin to erode and lead to sensitivity. It is difficult to protect this area from decay, as it is more prone to it. Dr. Sohn can use a white filling to close this gap and prevent exposure of your tooth's root.
Cosmetic Restoration
Let's be honest, sometimes our teeth do not look the way that we want them to. When this happens, you may be looking for an alternative and way to improve the look of them. Fillings are an affordable way to improve your smile without spending too much money on your teeth.
Patients who have old amalgam fillings may want to replace them to provide a smooth and natural look in their mouth. Dr. Sohn is able to do this for you.
In addition, some patients want to cover up flaws in their teeth that they are unhappy with and a resin filling can do this form them.
If you would like to discuss your options when it comes to fillings, contact the team at C S Family Dental today. Dr. Sohn is ready to sit down with you and learn more about your smile and how you want to improve it.
We are ready to work with you to remove your old, amalgam fillings and replace them with natural looking fillings.
Don't wait any longer and contact our office now to schedule your consultation for fillings at C S Family Dental. We look forward to speaking with you being able to provide you with the smile that you have always dreamed of.