It is important that you find a dentist who not only cares about your dental needs, but takes the time to sit down and talk to you and inform you about the best decisions for your oral health. Our team of doctors have been top rated in the Denver area and we are proud to say that our team is ready to work with you and help you improve your smile.
Not only do we focus on patient satisfaction, we provide you with all of the tools and resources you need to care for your teeth while you are not in our office.
If you would like to schedule an appointment with us, contact our office today.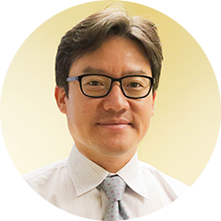 Buhm Joon Alex Sohn D.D.S.
Education
• Doctorate of Dental Surgery (DDS) from New York University College of Dentistry
• General Practice Residency from Peninsula Hospital Center in New York
• Bachelor of Science Degree in Chemistry from University of Colorado at Denver
Experiences
• Private Practice as General Dentist
• Colorado Coalition for the Homeless as General Dentist
• Allcare Dental as Director of Clinic in upstate New York
• Peninsula Hospital Center in New York
Professional Memberships
• American Dental Association (ADA)
• Colorado Dental Association (CDA)
• Metro Denver Dental Society (MDDS)
• Preceptor of University of Colorado Denver (UCD) School of Dental Medicine
Certificates:
Dental implants, and many more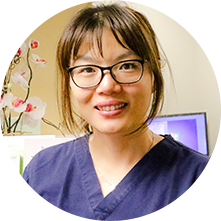 Chiyon Rachel Choe D.D.S.
Education
• New York University College of Dentistry, New York, NY
• University of Hawaii Bachelor of Art in Biology
• General Practice Residency from Peninsula Hospital Center in New York
Experiences
• Private Practice as General Dentist, Denver, CO
• Aurora Youth Dentistry as General Dentist, Aurora, CO
• Allcare Dental as General Dentist in upstate New York
• Peninsula Hospital Center in New York
Professional Memberships
• American Dental Association Member
• Colorado Dental Association Member