It is not uncommon for patients to come into our office with missing teeth. Unfortunately, teeth fall out for a variety of reasons from trauma to decay and even gum disease. While the loss of a tooth can be embarrassing, there is a solution to correct the situation. Many patients who lose their teeth will look for ways to replace it because they do not want to have to worry when they smile or go out in public.
One way to bridge the gap between missing teeth is with a dental bridge. When you are missing one or more teeth, your permanent teeth will begin to shift and move around to accommodate the space and adjust to bone loss. When treatment is done in a timely manner, you can avoid any and most complications that can arise from not having teeth.
At C S Family Dental, we have all of the latest and best technology and dental tools to fill in your gaps and replace missing teeth. Our team works hard to make sure that your smile is whole again.
When patients come into our office, they have the option of a bridge, dental implants, or dentures. Often times, patients who are only missing one or a couple of teeth can benefit from a bridge and do not have to undergo the procedure of dental implants.
Dr. Alex Sohn is ready to talk to you and work with you to discuss your options. When you come into our office, we will always present you with the best option and inform you about your choices. There are some treatment plans that may work better for you than others. For example, a bridge may be better and improve your chewing and talking.
Dental Bridges: What to Know
A dental bridge is used to fill in a gap of missing teeth. You can be missing one tooth or up to four teeth and a bridge will work wonders for you. There are several requirements that would make you a good candidate for the procedure.
First and foremost, all patients who want to have a dental bridge must have teeth that are healthy and gums that are free from disease. This is crucial and if a patient does not, then the bridge will not work properly. All teeth, especially those that will support the bridge need to be anchored in place, free from damage, and in excellent condition.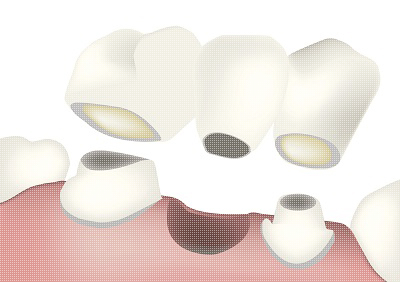 Next, you need to have teeth next to where the bridge will go. These teeth will act as the anchor to hold the bridge in place. Without these teeth, the bridge will have no support system and will not work. For instance, if you have a last molar that is missing, you cannot use a bridge because there is only one adjacent tooth to anchor the bridge and not two.
Lastly, you must floss underneath the bridge. The life of your bridge will depend on whether or not you take care of your teeth and how well you care for the bridge itself. While the bridge may not use your real teeth, the crowns on top can become damaged with poor care and you can still develop gum disease.
Dr. Sohn specializes in dental bridges and he knows how important it is for a person to be proud of the way they look. Being self-conscious about your smile can have a devastating effect on you and can make you avoid social situations. We want you to be proud of your smile and your teeth.
Dr. Sohn is ready to talk to you and perform an examination to find out if you are a good candidate for a dental bridge.
Your Dental Bridge Consultation and Treatment
When you come in for a dental bridge consultation, Dr. Sohn will spend time with you explaining the process and what you can expect. He will look over your mouth and take x-rays to ensure that your teeth are healthy and can support a dental bridge.
When you are here, we will let you know what our recommendations are. It is not uncommon for a patient to need other dental procedures BEFORE the bridge can be placed.
We know that your dental bridge is an important part of your life and can make a difference between how you interact with others and whether you stay inside. Our team will work with you to determine the best materials to use.
If you are not a good candidate for the procedure, we will recommend alternative procedures and present them to you.
When you make the decision to have a bridge, you will have the choice of alumina, zirconia, gold, and porcelain in our office.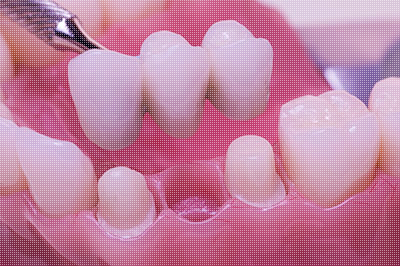 Your new bridge is going to be new to you and you may not be used to it for a little while. You must remember that it is a bit mobile and is not permanent like your teeth are now. You may need to take eating and chewing slow for a little while until you are acclimated to your new bridge.
When you come into our office, we will take an impression of your mouth and then send that impression to the lab to be made. You will be fitted with a temporary bridge until the permanent arrives. Once it does arrive, we will place the permanent one in your mouth.
Schedule Your Appointment with Us Today
If you are interested in a dental bridge, contact the team at C S Family Dental today. We are ready to help you turn your frown upside down.
Dr. Sohn is experienced in dental bridges and is ready to educate you about your tooth replacement options. Whether you are interested in a dental bridge, dental implants, or dentures, we are here to help you.
Contact our office now to schedule a consultation with Dr. Sohn. We can't wait to meet you and help you boost your self-esteem with a beautiful smile.