Dental Cleanings Are Essential for Healthy Teeth and Gums
Did you know that your mouth is similar to an HVAC unit or even a vehicle? It needs regular maintenance and cleanings to ensure that it remains healthy and functions properly. Waiting for a toothache to alert you that you may need a dental checkup is scary and can lead to a lot of trouble, especially when you actually make it into the dentist and find out that you have a few cavities.
Dental problems that are not treated quickly and properly will lead to financial constraints, especially if you need to have a lot of work performed on the teeth themselves.
When you come into C S Family Dental for a dental checkup and cleaning, we will perform a comprehensive dental exam and cleaning on your teeth. Dr. Alex Sohn will check all of your teeth and look for any problems or changes that need to be addressed. We will also look for any signs of gum disease, oral cancer, or any other visible areas of concern.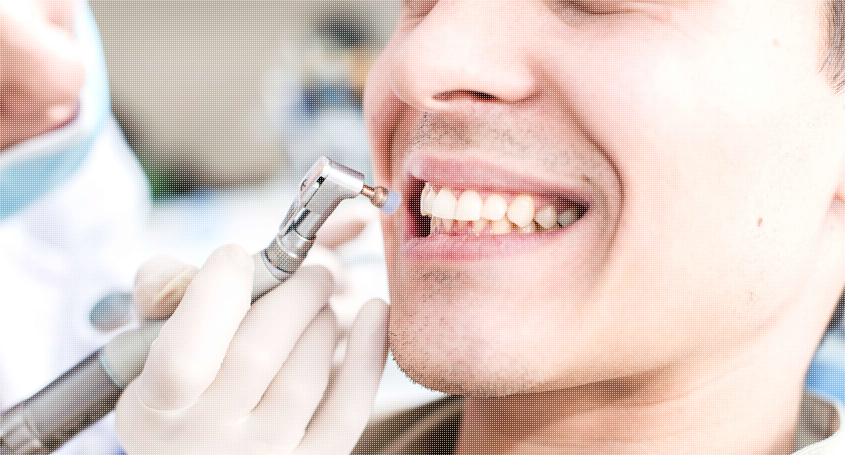 When you come in for a cleaning, it will include the removal of all plaque and calculus on your teeth. Plaque is considered to be a biofilm that is made up of millions of different bacteria. The plaque is soft, sticky, and can be white or yellow in color.
Plaque is removed every day when you brush your teeth and when you floss. You need to make sure that when you brush and floss, you go in between your teeth and along the gum line to remove ALL of the plaque that has built up.
If plaque is not removed daily, it will harden and turn into tartar or calculus. This is formed when our saliva mixes with the plaque and causes it to become hard. Tartar cannot be removed easily and is not removed with traditional brushing or flossing. This form of bacteria will need to be removed by a professional with special tools. Your dentist or hygienist will use a scalar to remove it.
The number one reason why patients develop gum disease is because they do not remove the plaque in time and it forms into tartar. The tartar infects the gums and causes irritation, which makes them inflamed and red. You may also notice that your gums bleed as you brush them or touch them. If you do have blood on your tooth brush or you notice your gums bleeding, you need to make an appointment right away.
When you brush and floss, there should be no blood at all and if there is, you may have the onset of gum disease. When you come into C S Family Dental, we will perform a periodontal evaluation and measure how much of your gums have receded from the tooth. This will give us an idea of whether or not you have gum disease and how far it has progressed.
If you need to schedule a dental appointment with us, contact C S Family Dental in Denver, CO now.
There are a number of signs that point to tooth decay and if you have any or all of these symptoms, you need to seek dental attention for it. If dental decay is caught early on, it may be able to be reversed. However, if it cannot be reversed, but it has not progressed too far, it may be able to be filled quickly to stop the progression of it.
Toothaches
Bad breath
Bad taste in your mouth
Tooth sensitivities
Swelling near a tooth
Black, gray, brown, or white spots on your teeth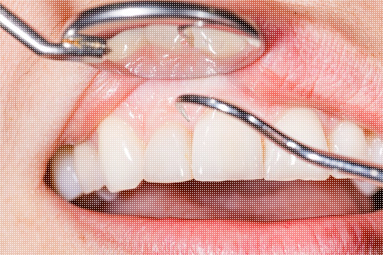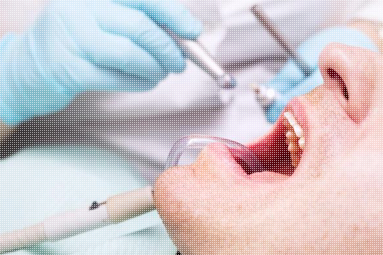 Gum disease is more common than you may think and many patients have it and do not even know that they do. In fact, you may have gum disease without any obvious warning signs. Once gum disease has progressed, you will find that you display many or all of the symptoms below. If you do, it is time to seek out immediate dental care.
Loose teeth
Tender, red, or swollen gums
Loss of your teeth
Receding gum line
Bad breath
Abscesses
Gums that bleed
Come in Today for a Dental Checkup
Whether or not you think you have gum disease, it is important that you come in for a dental checkup and cleaning. When you come into our office, we will provide you with a thorough exam that will identify any issues within your mouth.
Our team will take x-rays to look beneath the surface to identify any issues that need to be handled immediately. We also screen for oral cancer in our office, so you can rest easy knowing that you have not developed any cancerous cells.
When you come in for your cleaning, we will use the latest and newest tools to clean your teeth. Once the cleaning is completed. Dr. Sohn will come over and give you a final look. He will then talk to you about any areas that need to be addressed.
If you need to have any work performed on your teeth, we will let you know at this point and we will schedule you in for an appointment. Now is a wonderful time for you to ask questions and receive information about the recommended treatments.
Typically, you will receive a dental cleaning every six months, but we may recommend that you come in more often if you have had gum disease or may be prone to gum disease. We want you to know that we do everything we can to properly monitor the health of your teeth.
If you find that you are in pain due to a toothache, contact us now. We offer same day emergency appointments for patients who need to be seen. We will never turn you away and will work with you on your treatment plan to ensure it fits within your budget.
If you are ready to come into our office for a consultation, contact us now to schedule a day and time.