This can be anything done to correct imperfections in the appearance of the mouth. Anyone who is unhappy with their smile can have it fixed. The upper teeth show, usually, only when smiling, while the lower teeth remain hidden. This is reversed when talking, with the upper teeth remaining hidden while the lower teeth show. The color, alignment, spacing as well as regularity of the teeth are the characteristics that give the overall appearance. Any of these can be repaired to give a stunning look to the mouth.
We offer a wide variety of cosmetic options. Some of these options are whitening, smile design, re-contouring of the shape of the teeth, veneers, bonding, and all ceramic/porcelain crowns.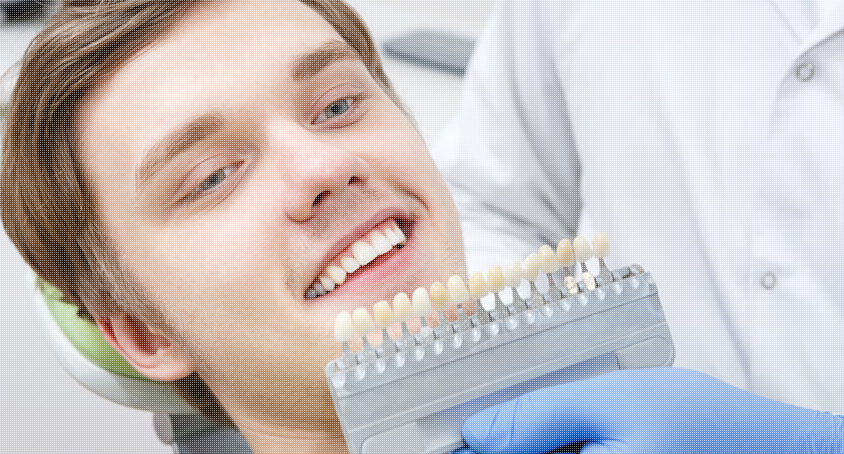 Teeth Whitening, or "teeth bleaching", is the most common cosmetic dental procedure. While many whitening options are now available, dentist-supervised treatments remain the recommended procedures for lightening discolored teeth.
Contouring, also known as tooth reshaping, is one of few instant treatments now available in cosmetic dentistry. Dental reshaping and contouring is a procedure to correct crooked teeth, chipped teeth, cracked teeth or even overlapping teeth in just one session. The dental contouring procedure can even be a substitute for braces under certain circumstances. It is also a procedure of subtle changes. A few millimeters of reduction and a few millimeters of tooth-colored laminate is involved. Tooth reshaping, or dental contouring, is commonly used to alter the length, shape or position of teeth.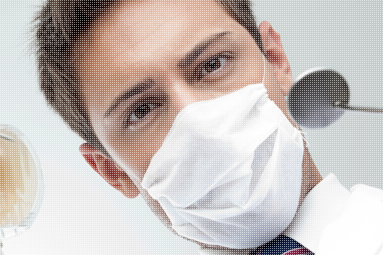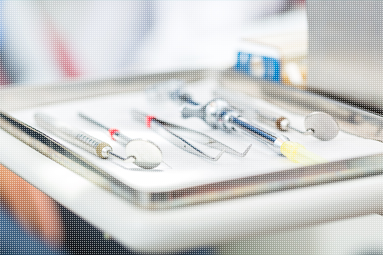 Bonding is a process in which an enamel-like dental composite material is applied to a tooth's surface, sculpted into shape, hardened and then polished.
Crown & Bridges are false teeth, known as a pontics, which are fused between two porcelain crowns to fill in the area left by a missing tooth. The two crowns holding it in place that are attached onto your teeth on each side of the false tooth. This is known as a fixed bridge. This procedure is used to replace one or more missing teeth. Fixed bridges cannot be taken out of your mouth as you might do with removable partial dentures. In areas of your mouth that are under less stress, such as your front teeth, a cantilever bridge may be used. Cantilever bridges are used when there are teeth on only one side of the open space. Bridges can reduce your risk of gum disease, help correct some bite issues and even improve your speech. Bridges require your commitment to serious oral hygiene, but will last as many as ten years or more.
Veneers are a dental procedure in which a covering is placed over the outside (visible area) of the tooth. Veneers are usually only done to the part of the teeth that are visible when talking or smiling. The procedure can be direct or indirect.
The direct technique usually involves placing composite resin on the outside of the tooth using bonding. This method is usually referred to as bonding.
The indirect technique usually involves two appointments because the veneers will be fabricated at a dental laboratory. At the first appointment the teeth are prepared, impressions taken, and the teeth are given a temporary covering. In two to three weeks the veneers are back from the laboratory, the temporaries are removed and the veneers are bonded to the teeth. The laboratory fabricated veneers are usually made using porcelain or pressed ceramic, and are very esthetic.
The advantage of veneers versus crowns is that much less tooth material is removed, and the procedure is generally less uncomfortable. Veneers are recommended for teeth that have large fillings or little tooth structure.
A dental implant is an artificial tooth root replacement and is used in prosthetic dentistry to support restorations that resemble a tooth or group of teeth. (See more informations on Dental Implant)