What to Do if Something is Broken
The goal at C. S. Family Dental is to provide all of our patients with the best care possible. Unfortunately, emergencies do arise and they can be quite scary, but with the compassionate team at C. S. Family Dental by your side, you do not have to worry about this. We treat all of our patients as equally and fairly as possible. Whether you have a serious orthodontic emergency or it is something minor that has been bothering you, let us know. Call our office immediately if you have a broken or loose appliance or bracket.
If you do have an appliance that broke, call us immediately before you head in for your appointment. We want to make sure that you only need to come in once and not wait forever. We will make sure that we have scheduled enough time for your appointment to fix the broken appliance. We must keep all of our patients in mind and we cannot keep others waiting when they have a scheduled time as well.
We may need to reschedule your appointment to make more time so that we can repair and fix your broken appliance. Extra appointments are scheduled before 5:00 pm, this way, Dr. Shin can look at your appliance and then provide the appropriate fix to it.
If you experience any type wire or piece that is poking you in your mouth or it is uncomfortable, call our office. We want you to be a priority and you matter to us. We do not want you to suffer in pain and something poking you from the appliance is often a quick fix. These types of repairs can be done immediately and at your appointment without the need to reschedule one for you.
If you find that you have an issue and our office is closed, please listen to all of the options on the recording and choose the proper selection. You will be provided with a phone number to call.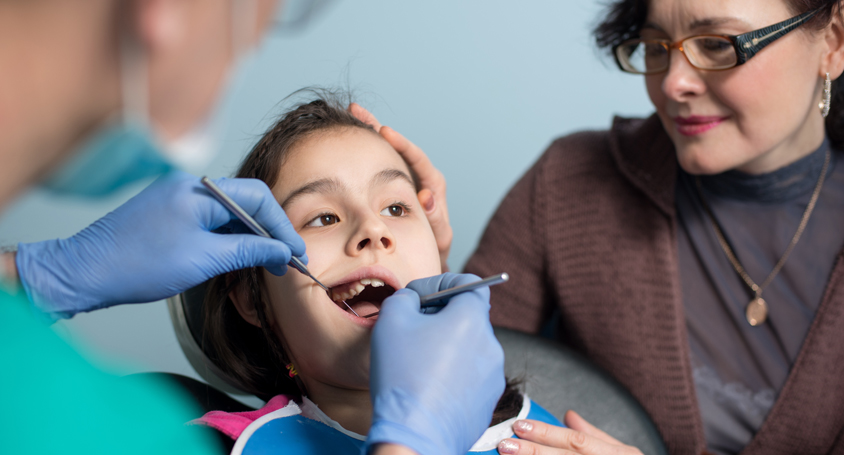 In the meantime, take a look at some of the solutions we can provide you with now, that can help relieve any pain or discomfort you feel:
Loose Wire: You can take tweezers and try to move the wire back into its original place. If you cannot do this, then you should use a piece of wax and attach it to the wire. As a last resort, you can clip the wire to prevent any injury to the inside of your mouth, but do make sure you catch the clipping.
Poking Wire: You should use a Q-tip or pencil eraser to push the wire back down or you can place a piece of wax over top of it to prevent any discomfort.
Loose Appliance: If you have an appliance that is poking you, remove the appliance if possible, place a piece of wax over the area that is irritating your mouth.
Loose Bands or Brackets: A loose bracket or band can often be left alone until you are able to come into our office to be seen. If you have any questions, please call our office during our regular business hours. If you do have a loose band or bracket, we will schedule you to come into our office to have it adjusted and corrected.
Soreness: When you have a brace on, you may start to experience some general soreness in your mouth, especially when you first have the braces put on. You may find that your mouth, teeth, and biting pressure are sore and cause pain. This will last for approximately 3 to 5 days. If the tenderness and soreness is severe, then you can take an over-the-counter medication to help alleviate the pain. Your tongue, cheeks, and lips may also be sore for up to two weeks as they become accustomed to your new braces. You can apply wax to your braces to feel better.
Headgear Won't Fit: If you have been fitted with headgear, you may find that it does not fit right and this can be a problem. You should always wear the headgear the way Dr. Shin shows you and follow all of his instructions to do so. If you do find that you cannot get it to fit properly, call our office immediately and we will help.
Athletics: If you play any type of sports, it is important that you always wear a protective guard in your mouth to protect your teeth from direct hits and injuries. If you are under orthodontic care and you experience a direct injury to your mouth or teeth, you should immediately apply ice to the area and contact Dr. Shin. We will book you in our office ASAP and take x-rays of your teeth to determine the extent of the injury.
If any of your teeth have been knocked out, displaced, or fractured, it is important that you seek out care from your general dentist first. If the appliance in your mouth is broken, dislodged, or knocked out of place, call our office immediately.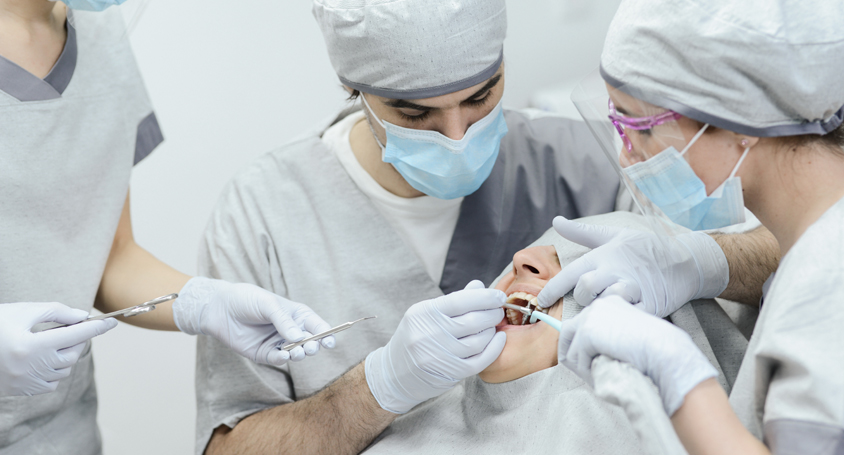 If an orthodontic emergency does arise and the patient is in immediate pain and it is after our business hours, please call our office and follow the prompts for more assistance.
Dr. Shin cannot wait to see you in our Denver office, emergency or not. We want to provide you with the best care possible.