Are you a resident of Denver, Aurora, Centennial, Englewood, or nearby areas in Colorado, suffering with missing teeth, or struggling with loose dentures or an ill-fitting dental bridge?
Dr. Buhmjoon Sohn at C.S. Family Dental
provides affordable state-of- the-art dental implants for residents of Denver and neighboring vicinities.
Dr.
Sohn
is a dental implant dentist with a solid reputation among his patients and peers, and considered one of the top family dentists in the Denver area.
Oral Health Benefits of Dental Implants
More and more dentists are recommending dental implants for their patients with missing teeth. Dental implants can improve not only your comfort and confidence, but also protect your oral health and help to stabilize remaining healthy teeth to ensure a healthier smile for years to come. Dental implants support bone health by encouraging improved circulation and normal function of molars, teeth, and bone, supporting bone health and protection from loss of additional teeth.
Dental implants have become more affordable in recent years, and continue to demonstrate that making a solid investment in your oral health provides long-term benefits. The procedure has improved in quality and decreased in cost over recent years as a result of technical advances in the field of implant dentistry.
If you're looking for the best possible price on dental implants, choose an experienced dental implant dentist who can design a comprehensive treatment plan that includes all preparatory requirements as well as the implant procedure itself, in order to achieve the most optimal results with your dental implant treatment. By bundling a series of procedures and treatments together, you will save money on all of them, and the work will be completed in the most optimal manner, ensuring its durability for decades.
Denver dentist Dr. Buhmjoon Sohn is a seasoned and experienced dental implant dentist. Dr. Sohn provides regular monthly specials on various procedures and treatments, including dental implants, to keep comprehensive dental care affordable for all of his patients.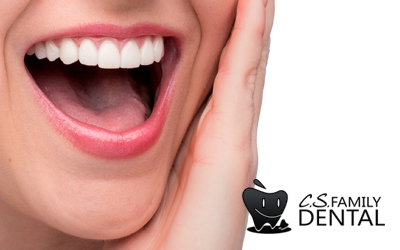 Picture: Shutterstock

Dental Implants Vs Other Tooth Replacement Options
While the cost of dental implants may tempt you to consider a less costly solution, such as dentures or a removable dental bridge, stop and realize that the cost of dental implants can be fully appreciated over time, as dental implants will help you reduce continued maintenance and replacement costs over the long term.
Many of our patients in Denver, Aurora, Centennial, Englewood, and nearby communities in Colorado report complete satisfaction with their dental implants provided by Dr. Buhmjoon Sohn at C.S. Family Dental. Many have also stated that the investment in dental implants proved less expensive over time than the cost of normal upkeep and replacement of dentures and removable bridges, and that they definitely saved money by protecting their remaining healthy teeth thanks to the stabilizing force of the dental implants.
Oral Health Benefits Provided by Dental Implants
When compared with other tooth replacement options such as dentures and dental bridges, dental implants are generally more attractive, more comfortable, and more functional than dental bridges and dentures. They also provide a wide range of benefits to your oral health.
When dentures and bridges fit poorly and move around in your mouth, it may affect your capacity to eat and speak properly, and you may become self-conscious about laughing or coughing in public lest they come flying out of your mouth. Additionally, removable treatment options such as dentures and bridges don't provide the required stimulation of the gum and bone tissue that is provided during the normal act of chewing. Dental implants provide this stimulation, which increases blood flow and oxygen to the bone and gum, promoting healthy bone tissue and preventing additional loss of teeth and bone.
Dental implants look, feel, and work just like your own teeth, with no risk of slipping out of place, and in this way protect and stimulate healthy gum and bone tissue over time. Dental implants also restore normal chewing function, which improves your dental and overall health, because you can increase your intake of crisp, fresh fruits and vegetables which you may have stopped consuming due to chewing difficulties while wearing slippery dentures or a dental bridge.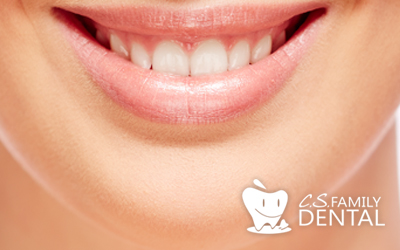 Picture: Pixabay
Lowering the Costs of Dental Implants
The New York Times reports that the estimated cost for a single tooth implant in the United States ranges between $3,000 and $4,500. But the cost of your dental implant procedure will also include other preparatory treatments you may require before undergoing the implant procedure, such as extractions, or bone grafting. The complete process of replacing missing teeth with dental implants will also incur other expenses, such as abutment(s), and crown(s), and in many cases, an "immediate load/immediate function" set of provisional teeth will keep your smile looking natural while the laboratory prepares your permanent set of teeth.
In order to provide you with a detailed estimate of the costs of your complete dental implant procedure, Dr. Sohn must conduct a thorough oral exam and evaluation, as well as taking a full set of X-rays, and examining a host of other factors such as the number of teeth to be replaced, where in your mouth those teeth are located, how close they are to one another, and whether your underlying bone tissue will be able to support the dental implants.
To provide the lowest possible costs on dental implants and other procedures, the best recommendation is to combine all of your required procedures into one extended treatment plan. In this way, most dentists can usually provide lower costs for each procedure than if you were paying for each procedure separately.
Paying for Dental Implants
At C.S. Family Dental in Denver, we want to facilitate payment options for all of our patients. Our office accepts several types of dental insurance, including most PPO (Preferred Providers). If you want to know if we accept your insurance plan, check our list of accepted plans below. If your carrier is not listed, feel free to contact our office to inquire whether your insurance is accepted in our office. We do our best to help you take full advantage of your insurance benefits and we also make payment options simple, by accepting cash and most major credit cards, as well as easy financing through CareCredit®.
Our office also provides a variety of specials and promotions throughout the year to help you save money on dental services. These promotions are rotated regularly to ensure that all our patients can take advantage of them. Our current promotions are listed here, or you may subscribe to our newsletter to stay informed of upcoming specials and promotional offers.
To learn more about replacing your missing teeth with dental implants, as well as the comprehensive plans and payment options available at C.S. Family Dental for Colorado residents of Denver, Aurora, Centennial, Englewood, and adjacent vicinities, contact our office to schedule a consultation with Dr. Buhmjoon Sohn.