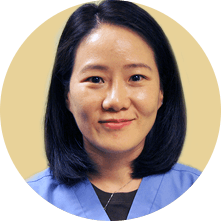 Office Manager
Ashley attended Metro State University in Denver receiving my B.A. in Behavioral Science and a minor in Early Childhood Education. She also attended Colorado Dental Assisting School. She lived in New York for about one year and even though she loved the east coast she found that she missed the mountains and Colorado lifestyle more. Upon she returns, she began working with Dr. Sohn as the office manager and certified dental assistant as needed since 2009. She especially enjoys building personal and professional relationships with her patients while helping to fulfill their dental needs.
She enjoys traveling in other states in US as well as internationally and she wants to do more exploring of other continents. she also do like hiking, shopping, any place where food is the highlight of the event and spending time with family and friends.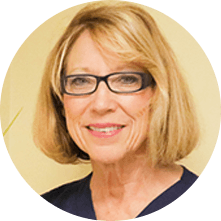 Dental Hygienist
"I am very grateful to be part of C.S. Family Dental staff as I know Dr. Sohn's commitment to continue his education in all aspects of dentistry and to provide the highest quality of care."
Jan received her B.S., B.S. from Baylor Dental School in Dallas T. After graduation, she returned to her home state of AZ and began her career in a low income community health care organization. She also became very involved with her professional organizations including being a delegate to the American Dental Hygiene Association, and various offices to the AZ State Dental Hygiene Assoc including being a Past President. Although she has bowed out of the political aspect of her profession, she continues to take multiple continuing education classes yearly.
Over the past 30 years she has worked in many settings including community health, periodontal practices and family practices. She met and worked with Dr. Sohn for 5 years at the Colorado Coalition for the Homeless prior to joining his private practice.
Outside the office, she enjoys spending time with friends and family, gardening, cooking and she is a great sports fan especially of the Broncos.  She has several favorite quotes but one of her favorite is "what do you want to be, right or happy?"
Dental Hygienist
"I believe that a patient should feel comfortable and stress-free when they are sitting in my chair. What I love about working at C.S. Family Dental is that every patient is treated like family. We strive to make sure you are taken care of in every way possible"
Sunny was born and raised in sunny California and moved to Denver with her husband in August 2018. She graduated West Coast University in 2016 with a bachelor's in dental hygiene. When not in the office, she loves reading, working out, exploring the city and finding new places to go hiking. Her favorite quote is "Happiness can be found in the darkest of times if one only remembers to turn on the light." – Albus Dumbledore. Sunny loves to travel and hopes to visit more overseas cities soon.
Dental Assistant
"I started my career at C.S. Family Dental as a dental assistant since March 2017. absolutely love what I do here at C.S Family Dental. What I enjoy most about being a dental assistant is seeing the positive effect we have on our patients."
Jamilet Flores is native Coloradan. She is the youngest of her five siblings and the only one who had the opportunity to attend and graduate PIMA technical college. On her spare time she likes to karaoke, play the guitar, and spend time with her family.
Dental Assistant
"I've been a dental assistant since 2015 and what I like most about dentistry are patients that
used to hide their smile, and because of us, can now smile with joy. It makes me feel so good!"
Everyone in our office calls her Jackie. She was born in Mexico but, was raised here in Colorado. She would not call any other place home. She graduated from Pickens technical college in 2015 and one of her biggest achievement while in school was winning 1st place on a state competition in dental terminology and placing 5th place in nationals that was held in Anaheim, California. On her free time, she spends with her 8 year old daughter and her family by watching movie, going to park, concerts and museums. She has a bucket list to travel to Italy one day.
Dental Assistant
"I absolutely love what I do at CS Family Dental, from helping out every patient to helping out Dr. Sohn and my co-workers. It's such a great environment to work in."
Claudia is from Dallas, Texas, but has lived in Colorado since 2008. On her free time, she likes to spend time with her family. She graduated from Concorde and started a new career as a dental assistant with C.S Family Dental since March 2019. As of right now, she really enjoys it. Her favorite hobbies are playing and watching soccer. She's a huge soccer fan. She also enjoys spending time outdoors. Her favorite quote is "Things do not happen, things are made to happen." by John F Kennedy. Something she would like to do sometime soon is to travel overseas. It's something she has not done yet. She absolutely enjoys traveling meeting new people and experience different cultures.
Receptionist
"I am honored to be part C.S. Family Dental because I know the commitment and promise the staff and Dr. Sohn has made to superb dental treatment and patient care!"
Leonard was born in Albuquerque New Mexico, but has lived in Colorado most of his life. He has been in the dental field since 2014, has excellent patient and customer care and takes pride in providing the best solutions to patient's dental needs by educating patients about treatment and patient dental benefits.
Leonard feels most liberated when writing and listening to music. He, also, likes mixed martial arts, movies, concerts, thrill rides, and spending time outdoors. His favorite quote, "Rock bottom became the solid foundation on which I rebuilt my life," because He feels ANY choice can be made into an optimistic life experience.