The braceless alternative to metal braces is Invisalign and it is perfect for both teens and adults. As an adult, you do not want to have metal braces on your teeth because you may fear that it will make you look less professional. Teens do not want metal braces because they are afraid that they will be made fun of or shunned from their classmates. At C. S. Family Dental, we want you to know that we are here to help you and Dr. Shin will introduce you to Invisalign.
Whether you have wished for a straighter smile or you are tired of crooked teeth, look no further than C. S. Family Dental. Metal braces are outdated and generally only used for children. Invisalign is almost clear and invisible, hence its name. You will be able to straighten your entire smile without anyone even knowing that you have braces.
At C. S. Family Dental, we are ready to make your dream of having a beautiful and straight smile come to life. Your dream can quickly become a reality when you choose to team up with Dr. Shin and his team. We want you to have an incredibly comfortable and beautiful smile that you are proud to show off to anyone who comes near you.
If you want to learn more about Invisalign, call our Denver office today, so that Dr. Shin can see you and determine if you are a good candidate.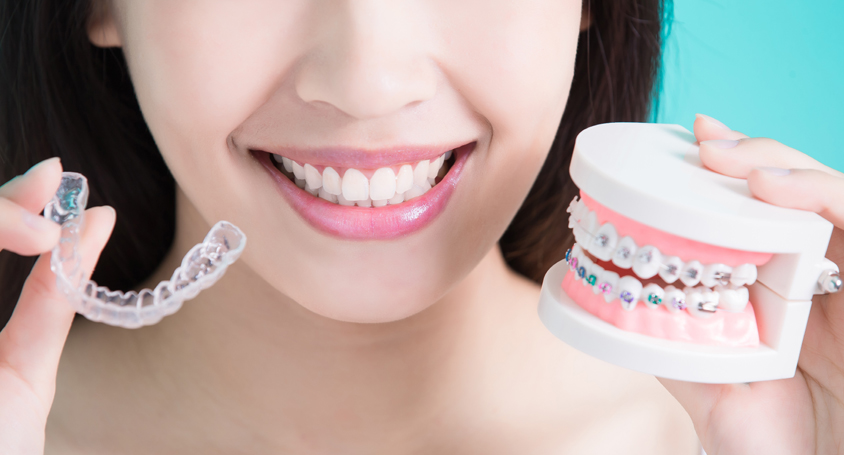 Invisalign is best described as a series of customized aligners that are clear and they are used to straighten your teeth with fewer and faster office visits. There are thousands of orthodontists in the US and Canada that use Invisalign for their patients and C. S. Family Dental is one of them. We use the aligners to help effectively and accurately straighten teeth.
The aligners offer many benefits to each individual because they work for the patient and provide them with the self-confidence needed. Below, you will find some of the main benefits of the product.
Comfortable to Wear
Invisalign aligners are made from a special plastic material that allows them to bend, be flexible, and remain smooth. The aligner itself has rounded edges so that they do not irritate the tissues in your mouth like traditional metal braces do.
Invisible
Invisalign is a completely invisible solution to braces, hence the name. Your family, friends, and others you run into will never even know that you have braces on your teeth. This is a good thing!
Effective
Invisalign works! You will start to notice a significant difference in the way your teeth look even before your treatment is completed. Most treatments only take a year total, but this can vary from patient to patient. You will receive results quickly and you will start to feel more confident about your smile.
Customized to Fit Your Mouth
The aligners are customized to fit your mouth and are made to place a light pressure on your teeth. You never have to worry about the aligner moving around or slipping, as it will remain in place. Over time, your teeth will transition into the proper place.
Removable
The best part about Invisalign is that it is removable. You do not have to worry about a permanent solution like you do with traditional metal braces. You can take your aligner out whenever you want. Whether you want to eat, brush, drink, or floss, remove it. It is that simple.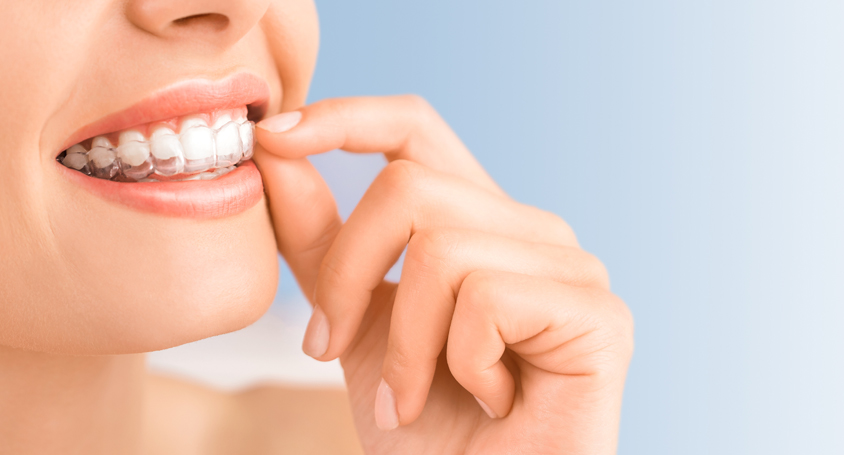 If you need more reasons as to why to choose Invisalign, we can give you some. See why Dr. Shin thinks you should choose the clear braces solution:
The aligners remove from your mouth, so that you can enjoy all of the foods you love. You do not have to worry about what you eat or breaking the brackets or knocking the wires loose. You are able to remove the aligner to brush, floss, eat, and drink.
Healthy Smile
You will have a healthier smile when you choose Invisalign. You do not need to worry about the brackets, the wires, or the tension on those wires. You never even need to change your lifestyle and you can continue to play your favorite sports and engage in any activities you want.
Easy Visits
No more painful, dreaded dental office visits. When you come in for a checkup, it takes just seconds. Once you are ready for a new aligner, simply take out the old one and put in the new one – simple.
Invisalign: It Works How?
When you first receive your consultation for Invisalign, Dr. Shin will go over the entire process for you, but basically, you will be fitted with custom aligners. These aligners are worn for two-week increments and then switched out for new ones. Over time, your teeth will start to straighten due to the slight pressure placed on them by Invisalign.
If you want a healthy and happy smile, now is the time for you to call C. S. Family Dental. We are here for you and would love to sit down with you to talk about your smile. Call our Denver office today to schedule a FREE consultation with Dr. Shin. He is an experienced and compassionate orthodontist that wants you to have a beautiful smile that you cannot wait to show off.